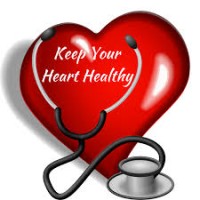 Healthy Heart begins with a healthy lifestyle. Cardiovascular diseases are the #1 cause of death globally, taking an estimated 18 million lives each year. One person dies every 36 seconds in the United States from cardiovascular disease. About 655,000 Americans die from heart disease each year; that's 1 in every 4 deaths.  70% of heart disease can be averted with the right lifestyle regime while statins only reduce heart disease by 25 to 30%, so it's best to focus on a healthy lifestyle.
Listen to the 5 tips to healthy heart living discussed on the Total Wellness Empowerment Podcast with Nancy Guberti!
Disclaimer: You should always speak with your physician before taking any medication or nutritional, herbal or homeopathic supplement, or adopting any treatment for a health problem. If you have or suspect that you have a medical problem, promptly contact your physician. Never disregard professional medical advice or delay in seeking professional advice. Information and statements regarding dietary supplements have not been evaluated by the Food and Drug Administration and are not intended to diagnose, treat, cure, or prevent any disease.
Take Charge of your health by joining Total Wellness Monthly Membership today. 
Are you worth it? I think YOU are!
If you're not on my email list then click on NancyGuberti.com and request a FREE copy of my detox podcast.
Get Ready to LOOK & FEEL GREAT!
Become the Best You! LOOK GREAT & FEEL GREAT!
Lose weight, Gain energy & focus, Manage your mood, Be empowered!
Your health is worth it because YOU are!  You have too much to do to feel SICK & TIRED!
Tags: cardio, cardio disease, healthy heart, Heart health, Nancy Guberti, toral Wellness Empowerment, Wellness