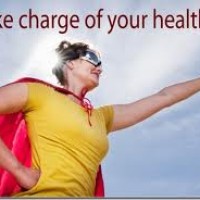 Time and health are two precious assets that we don't recognize and appreciate until they have been depleted. ~powerful quote by Denis Waitley
Why wait to take your health seriously? If not now, then when?…after a bad medical report?…when you hit rock bottom?
Taking charge of your health starts with understanding all the important factors involved. Are you taking charge or leaving it up to chance and the healthcare system if and when your health starts to fall apart?
The healthcare system affects about 10% of our health with the remaining 90% of health outcomes determined by our lifestyle choices, social conditions and the environment. Take steps to enhance your own wellbeing and you'll be healthier than if you rely entirely on the healthcare system. While our current system excels at treating acute infectious disease and responding to trauma, it is not always as effective in providing preventive healthcare.
Are you feeling fatigued, stressed out, anxious, sluggish after eating, GI issues, headaches, joint pain, aches, suppressed immune system, bloated, skin issues, insomnia, hormonal, weight management issues, mood regulation, mental clarity, food intolerances…then what are you waiting for to make your health a priority?
To get you started into looking at your current lifestyle status, click here for an assessment to your overall living.
Answer honestly so you have a starting point to develop additional strengths and work on areas of improvement.
Your health is worth it because YOU are worth it.
Why wait to take your health seriously?
Take charge of your health by getting in now for my Nine Steps to Healthy Lifestyle program here: Welcome Aboard!
Tags: anti-aging diet, detox, Diet, Functional Medicine, Nancy Guberti, New Year's Resolutions, nutrition, stress, take charge, weight loss