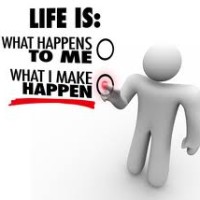 The healthcare system affects around 10% of our health with the remaining 90% of health outcomes determined by our lifestyle choices, social conditions and one's environment. Take steps to enhance your own wellbeing and you'll be healthier than if you rely entirely on the healthcare system. The leading causes of disease and death in United States are due to our behaviors: tobacco use, poor diet, physical inactivity, and alcohol abuse.
It's sometimes tough to navigate the healthcare system. Being sick is scary but are you being educating on how to live a healthier lifestyle? When it comes to your health, you have to become your own best advocate, in other words, you need to take charge.
While our current system excels at treating acute infectious disease and responding to trauma, it is not always as effective in providing preventive healthcare or helping people deal with chronic disease.
This is where functional medicine comes in as it provides insight to treat the underlying causes of the symptoms, based on functional medical testing, scientific research, and clinical experience, with an emphasis on nutritional and nutraceutical interventions. Most conventional doctors do not offer biomedical interventions leaving one to learn on their own or partner with a practitioner offering functional medicine testing. Find yourself a functional medicine specialist who you can team up with and provide detailed explanation of your test results along with a customized regime that works for you. Keep in mind that taking charge of our health, you should also be in control of your medical records as so many people do not even have copies of their lab results.  
Whether you want to improve your health or expand your treatment options, complementary therapies including functional medicine lab tests are great to incorporate in the new year.
Your health is worth it because You are worth the investment of your time and energy.
Here's to your future success.
This is your time. This is your year to reach your goals.
P.S. Have more wellness empowerment to share with you…so never miss a beat by staying in touch here.
Don't Miss Out...
Enter your name and email address to be empowered to live a healthier lifestyle!

We value your privacy and would never spam you