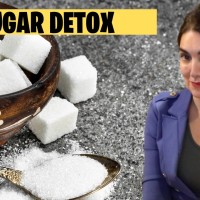 Every year Americans consume too much-added sugar daily. Between 60 to 150 lbs. total sugar, that's all the sugars one consumes throughout their diet. The calculated amount of added sugar in the American diet is around 60+ pounds, minus the sugar from fruit consumption. This range is way too high for anyone. And maybe the reason why diabetes and dementia are on the rise as well as obesity.
Sugar can be problematic for anyone, so it's best to understand the facts that may surprise you about sugar. The more you are empowered with the knowledge, the better the decisions you may make to keep your health a priority today.
Heres's a list of other names to look for on labels and recipes that will add to your total sugar consumption.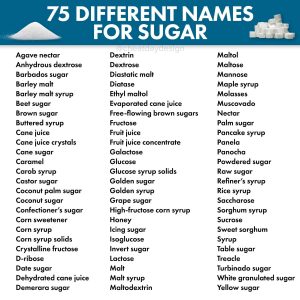 Watch the video or listen to the podcast to get empowered.
Checkout Stacey Morris' cookbook titled Sweet Comfort available on Amazon. Want some great recipes as well as inspiration, then get her books today!
Disclaimer: You should always speak with your physician before taking any medication or nutritional, herbal or homeopathic supplement, or adopting any treatment for a health problem. If you have or suspect that you have a medical problem, promptly contact your physician. Never disregard professional medical advice or delay in seeking professional advice. Information and statements regarding dietary supplements have not been evaluated by the Food and Drug Administration and are not intended to diagnose, treat, cure, or prevent any disease.
Take Charge of your health by joining Total Wellness Monthly Membership today. 
Are you worth it? I think YOU are!
If you're not on my email list then click on NancyGuberti.com and request a FREE copy of my detox podcast.
Get Ready to LOOK & FEEL GREAT!
Become the Best You! LOOK GREAT & FEEL GREAT!
Lose weight, Gain energy & focus, Manage your mood, Be empowered!
Your health is worth it because YOU are!  You have too much to do to feel SICK & TIRED!
Tags: candida overgrowth, detox from sugar, functional medicine testing, healthy living, high sugar diet, Nancy Guberti, sugar cravings, sugar detox, Total Wellness Empowerment