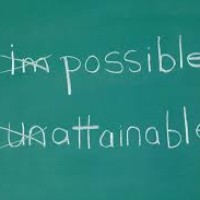 Be realistic with your goal setting. If you're not a runner now then do not set a goal on running a marathon in a month. Keep your goals attainable so you succeed. Not to high so your fail and not so low that you are not challenged or motivated. If you're not a morning person then setting a goal of going to the gym every day at 5 a.m. is setting yourself up for failure. When it comes to weight loss, losing one to two pounds a week is a safe and realistic rate. Expecting to lose five or ten pounds in a week will likely only lead you to discouragement. Set goals that are challenging as well as achievable. When setting these attainable goals factor in your schedule timeframe, how hard you are willing to work and what you're willing to sacrifice in order to reach your goals.
Measurable, attainable and specific goal setting is key for reaching your optimal health goals! So get a piece of paper out and start writing out your goals or start typing them on your electronic device. The most important action is to start today. Why wait for tomorrow?
This is your time. This is your year to reach your goals.
P.S. Have more wellness empowerment to share with you…so never miss a beat by staying in touch here.
Don't Miss Out...
Enter your name and email address to be empowered to live a healthier lifestyle!

We value your privacy and would never spam you
Tags: anti-aging diet, detox, Diet, goals, Health Living, New Year's Resolutions, nutrition, weight loss