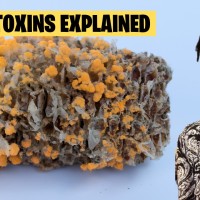 Mold is estimated to cover twenty-five percent of earth's biomass, with approximately 100,000 fungal species identified. Indoor mold exposure is a health issue. It can negatively affect your overall wellness. Mold is part of the environment that can travel, spread, and grow by releasing mold spores. Mold can impact your health by creating an allergy, toxicity, or infection. Allergies are most common as 70 allergens have been found in spores of mold fungi, causing allergy symptoms and respiratory issues. Mold toxicity can occur because of the production of toxic chemicals from a mold called mycotoxins. This specific type of mold can produce adverse health effects described as chronic effects from the long-term exposure. If you suspect this, then it's best to get tested for mycotoxins with a functional medicine urine lab test. Mold infections can occur from fungi such as Candida, Histoplasmosis, Cryptococcus, Blastomyces, and Coccidiosis, and these infections can cause gastrointestinal issues, skin infections, and more. 
It's best to learn how to prevent and detect mold exposure in your living environment. Indoor moisture and mold growth need to be addressed immediately and fixed. Check rooms for musty odors caused by microbial volatile organic compounds (mVOCs) and look for where the moisture is coming from, any water leaks, any ventilation issues or mold on surfaces and walls. Mold needs moisture or water to grow. Wear gloves and a mask when doing this and hire a professional team to remedy the mold issue. For ventilation issues, use a dehumidifier to help with the moisture. Mold presents itself in several colors from black, green, brown, white, and even orange-reddish colors. The colors correspond to the level of mold species. Black mold called Stachybotrys chartarum is one of the most dangerous species. Remember this when looking to purchase a new home or rent an apartment so you can check if there's mold. 
Here are some symptoms one may experience if exposed to mold: skin infections, rashes, fatigue, chronic sinus issues, throat issues, mold-induced asthma, nose bleeds, aches and pains, eye irritation, allergies, bronchitis, shortness of breath, respiratory issues, candida.
Watch the video and learn more.
Listen to the podcast and learn more.
To keep motivated in your wellness journey: 
Read one page a day for total wellness of mind and body, learn and be empowered with the book: Healthy Living Everyday, Your Wellness Blueprint available on Amazon: http://bit.ly/HealthyLivingEveryday
Don't want to  miss the monthly live presentations then became a member & be empowered.
Take Charge of your health by joining Total Wellness Monthly Membership. 
Disclaimer: You should always speak with your physician before taking any medication or nutritional, herbal or homeopathic supplement, or adopting any treatment for a health problem. If you have or suspect that you have a medical problem, promptly contact your physician. Never disregard professional medical advice or delay in seeking professional advice. Information and statements regarding dietary supplements have not been evaluated by the Food and Drug Administration and are not intended to diagnose, treat, cure, or prevent any disease.
You can do this!
Your total wellness of mind and body are worth it because YOU are worth it!
Tags: allergies, fungi, mold, moldspores, mycotoxin, mycotoxins, NancyGuberti, Wellness