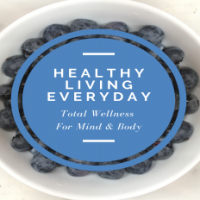 Have you seen these statistics? 
Over 95% of the world's population is experiencing health problems and a third of the world's population has more than 5 health ailments. Half of American adults, 117 million individuals, have one or more preventable chronic diseases related to low quality eating patterns and physical inactivity.  The Lancet estimates that one in five deaths globally, the equivalent to 11 million deaths annually are associated with diet. Many of these chronic diseases are preventable, as they are linked to poor diet and lifestyle choices. What statistic will you be part of?
I had the privilege to speak at a practitioner summit in S.C. this past weekend and I mentioned that we have the power in our plates, what we put in and on our bodies. Every decision you make is associated with either a positive or negative outcome so knowledge is power. 
I like to say I'm fearless when it comes to justice and sharing truth and for the past 18 years I've been researching and witnessing health utilizing functioning medicine to get to the root cause of illness and hopefully have enough time to restore health. It's time to take charge of one's health and live life to the fullest.
After being approached by a NYC publisher and having a son who wrote over 25 books, I decided to share over 108,000 words in the Healthy Living Everyday book. Why?  What I've seen is the people who have transformed their health and enriched their lifestyle were the ones that worked on it daily.  Many make health resolutions each year never to meet them because they need to work on mindset as well as their health.  Others get overwhelmed or find excuses so they do nothing but get used to living less than optimal. 
This book is different because it combines both mindset and health tips to get you aligned in total wellness. You definitely will gain awareness and knowledge to make healthy choices going forward. All you need to do is read one page a day. 
Focus your attention on your life goals to allow your brain to lock in on the task to achieve your goal. Consistency builds character and sharpens the mind.
One must be proactive and not reactive to their health goals. Take charge of your life today as opposed to waiting for a diagnosis to scare you into living healthier. There is no time like the present to start making a change. May you be empowered on your healthy journey in all areas of wellness, so you look and feel amazing!
And if you have abundant energy, focus, a positive empowering mindset on a daily basis, are happy with your health, weight while looking and feeling absolutely amazing then you may just want to gift this to a loved one instead 😉
It's available on Amazon in paperback and Kindle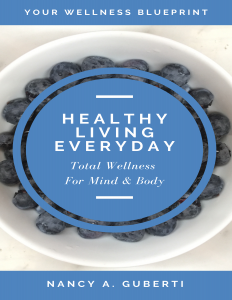 Tags: Healthy Living Everyday, Nancy Guberti, total wellness, Total Wellness Empowerment