With Alzheimer's disease at epidemic numbers with over five million Americans living with the disease, it is important to be aware that there is a prevention strategy of incorporating a healthy lifestyle.  Good news…your brain is not "programmed" to shrink and fail as a matter of course as you age. Nourish your brain with food & learning.
Stimulate your neurons by enriching your life with continued learning as this will build new pathways in your brain. Forget the status quo and try something new.
As we age, metabolism slows down, and one needs less food to fuel the body. Making the right choices for meals is crucial. Eat balanced organic meals to receive the appropriate nutrients while keeping the toxicity levels low. Reduce and avoid empty calories such as sugary drinks and sweets that are void of beneficial vitamins, minerals and healthy fats. 
Consume fewer carbohydrates and replace with higher amounts of healthful fats. Eating healthy fats found in salmon, avocado, organic virgin olive oil, coconut oil, sardines, flax, and nuts help starve off depression, enrich concentration, focus and memory. These healthy fats are beneficial to your heart and brain. Reduce your sodium intake since blood pressure can rise as you get older. Eating more potassium rich foods like spinach, dried apricots, kidney beans, baked potatoes with skin, can help lessen the effect of salt and keep your blood pressure lower.  
Gluten intolerance is involved in most chronic diseases involving the brain and immune system. Keeping your gut flora balanced, and gastrointestinal tract strong is necessary. Quality probiotics can assist with the balance. I'm sharing with you the distributor where I purchase all my supplements so you can gain access to the best quality at affordable prices with free shipping over $49.  Click here to get your quality probiotics, once you register an account then search for these quality probiotics, for 5 billion good bacteria the Product Code is PRO-6  for 50 billion good bacteria the Product Code is: THY25  and for 150 billion good bacteria the Product Code is KTF6. 
In addition, one should keep their sugar intake low as research shows that elevated blood sugar is linked to brain shrinkage. 
Exercise in the form of walking, jogging, yoga, and low-impact exercises strengthens your muscles, supporting your joints and lessens pain. Regular strength training with light weights builds muscles and can reverse aging in muscles of older people. Another added benefit for exercise is that studies show it can lower your risk of Alzheimer's as it boosts blood flow to the brain and creates new brain cells. Just thirty minutes of exercise five days a week can make a positive impact.
Being social with friends and family helps your mind stay sharp as you engage in others' lives boosting sharper thinking and lower risk of memory problems and heart disease. 
Studies showed that health, finance and one's purpose dictated their quality of life.
Let's not forget the importance of restorative sleep! So if you aren't sleeping then you should balance your hormone levels and melatonin.
Even if you have not been healthy during your earlier years, that's okay. Today is a new day, and you can make changes now to improve your health and well-being. 
Your health is worth it because You are worth the investment of your time and energy. There's so many ways to reach your optimal health. If you want to take your health to the next level, then sign up for the 9 Steps to Healthy Living program which includes two 30 minute 1-on-1 sessions with me before and after the program. You have lifetime access to it so you can always go back for a refresher and watch the videos and do the worksheets.
If you have not listened to my free Detox podcast then sign up for it today and be empowered to get rid of toxic buildup.
P.S. Have more wellness empowerment to share with you…so never miss a beat by staying in touch here.
Be Empowered…Be Inspired…Be the Best You!
Take Charge of your health by joining Total Wellness Monthly Membership today. This is a proven system that keeps you moving towards your optimal health goals with weekly videos and action items. Love for you to join the Community! Don't go it alone and make your health a priority today cause you are worth it!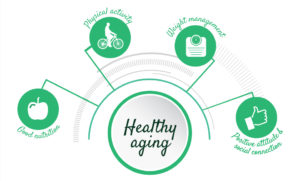 Tags: aging, Alzheimer's, finance, gluten intolerance, Golden Years, health, Health Living, purpose