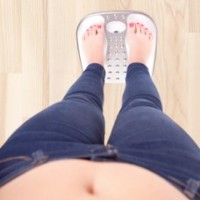 Perhaps, your health resolution for this year is to lose weight. If you start to obsess over the numbers then you will not enjoy the journey and negative thoughts and self-sabotage will get in the way of your success. A mental shift needs to occur to take some of your focus away from the scale and the numbers and instead focus on the physical feats that will help you lose weight. celebrate your milestones and reach your optimal health goals.
If your health resolution is to eat healthier then we must realize that nutrition is only one piece of the puzzle. Most of us do know that eating vegetables is healthier than donuts. The best approach is to gain the knowledge or get a refresher on knowing what's best for you to eat for your body type. If you want to truly be successful with a weight loss program then you need to dig deeper into your psyche and discover why do you make the choices you do when deciding on what you will eat and drink. Understanding your behaviors and motivations underlying or driving your food choices gets to the core and this information will provide a meaningful impact on your health. Many believe that good health starts in our brain, thoughts and mindset that then control our behaviors.
Investing time and energy into living a healthy lifestyle is crucial to reaching your health goals and weight loss management. Take one step at a time as trying to develop too many habits at once will lead to overwhelm.
Be on the lookout for the launch of my 9 Steps to Healthy Lifestyle program as it will empower you with the knowledge and steps to gently achieve creating heathy habits in all areas of one's lifestyle.
Your health is worth it because You are worth the investment of your time and energy.
Here's to your future success.
This is your time. This is your year to reach your goals.
P.S. Have more wellness empowerment to share with you…so never miss a beat by staying in touch here.
Don't Miss Out...
Enter your name and email address to be empowered to live a healthier lifestyle!

We value your privacy and would never spam you
Tags: anti-aging diet, anxiety, detox, Health Living, Morgellons, Nancy Guberti, New Year's Resolutions, nutrition, stress, toxicity, weight loss, Wellness, wrinkles