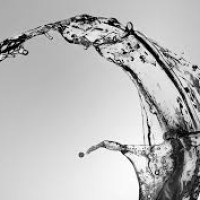 What is Smart Silver and how can it benefit my health? SmartSilver is an engineered nano-particle unlike colloidal silver. It is deadly to bacteria and other infectious organisms. It has been used for thousands of years as an antibacterial solution. Hippocrates described its antimicrobial properties in 400 B.C. This ancient antimicrobial treatment could help to solve modern bacterial resistance. SmartSilver is a catalyst used to kill off bacteria as it draws energy from the environment and then emits energy.
What health conditions can Smart Silver be used to address?
It can help relieve a wide range of ailments. It may boost immunity' and alleviate some of the following conditions:
Flu-related aches and pains
Acne
Mild skin problems
Asthma
Bladder Infection
Burns
Congestion
Coughs
Gastrointestinal distress
Gingivitis
Infections
Laryngitis
Periodontal disease
Pneumonia
Tender gums
Sinusitis
Sore throat
Strep throat
Swollen glands
Wounds
The use of SmartSilver to work effectively against infections have long been established before the usage of antibiotics. without the side effects. Silver seems to interferes with bacterial reproductions disrupting the bacteria's membranes and inhibiting the functioning of its cells. SmartSilver seems to boost the body's immune defenses, laking them more powerful to destroy invading microbes. With the rise of antibiotic-resistant bacteria becoming more common, it may be the time to reintroduce and start incorporating the use of Smart Silver.
Tags: Cold, Flu, SmartSilver