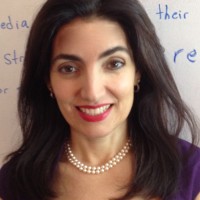 Hi there! Sign up for my free 'Health & Nutrition Tips' newsletter. Listen to the Radio Shows on this website to get empowered by my expertise. If interested in partnering with a health practitioner that will listen to your concerns, and dig deeper to discover the core of your health issues then contact me to start the process. Metabolic functioning of the gastrointestinal, adrenal, nutritional, mitochondrial and detoxification systems need balance to reach optimal health goals. You will receive a customized nutraceutical regime to address your health issues. Your health is worth it because YOU are worth it!
About Nancy: Nancy Guberti is a metabolic and functional medicine specialist, certified nutritionist, Defeat Autism Now Practitioner, Gluten-Free Casein-Free (GFCF) diet counselor and healthy lifestyle coach.
Nancy practices a biomedical and nutritional approach to healing. Utilizing functional medicine testing and extensive health intake consult, she develops individualized treatment regimes customized to her client's health.
It's no coincidence that you found this page. You are meant to be part of this health awareness movement. Let the healing journey begin! Have a healthy, happy day.