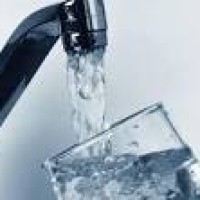 Toxins in Tap Water
The tap water in many cities pose a health risk to humans and pets and sometimes the truth of what's really in our tap water does not get disclosed. Some sources of our tap water are not adequately protected and some rely on pre-World War I-era delivery systems and treatment technology.  The main problems with tap water are:
Chlorine

Fluoride

Other contaminants (PCBs, THMs, radon, perchlorate, heavy metals such as lead and arsencic)

Trihalomethanes, or THM's, include chemicals such as chloroform, bromoform and dichlorobromethane, all of which are extremely carcinogenic even in minute amounts.

Chloramine: Chloramine is another substance used now in many larger municipalities
Here are some other issues:
It is estimated that 90% of all pharmaceutical drugs ingested are not metabolized, and leave the body in urine or feces. Pharmaceutical drugs are showing up in our tap and ground water. Environmental officials state that there is no real danger with the 'low' levels of the drugs found in tap water but there is no research of studies to assess the mix of these drugs is safe and at what level.
The following drugs have been found in our wells and ground water:
–Lipid lowering drugs
–Analgesics
–Chemotherapeutic drugs
–Antibiotics
–Hormones
–Acetaminophen (pain killer)
–Carbamazepine (anti-convulsant)
–Cotinine (nicotine byproduct)
–DEET (insect repellant)
–Diltiazem (high blood pressure)
–Gemfibrozil (high cholesterol)
–Ibuprofen (pain reducer)
–Iopromide (medical imaging contraster)
–Meprobamate (sedative)
–Paraxathine (stimulant)
–Primidone (anti-epileptic)
Further research:
https://www.nrdc.org/resources/whats-your-water-flint-and-beyond
https://www.nrdc.org/sites/default/files/whats-in-your-water-flint-beyond-report.pdf
Your health is worth it because You are worth the investment of your time and energy.
Your health is worth it because You are worth the investment of your time and energy.
Want to become your Best health advocate and take charge of your life?
Are you worth it? I think YOU are!
Want functional medicine & nutrition expertise at your fingertips? Then take Charge of your health by joining Total Wellness Monthly Membership today. 
Are you eating foods that promote cancer? Sign up for the free educational video series.
Join my private Facebook group and keep the wellness learning on-going.
Register for the life changing program at Look & Feel Great Method and take back your life today!
Lose weight, Gain energy & focus, Manage your mood, Be empowered!
Your health is worth it because YOU are!  You have too much to do to feel SICK & TIRED!
Tags: health, tap water hazards, toxins