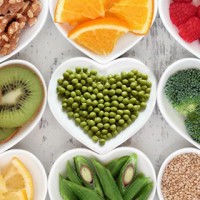 Springtime is the perfect time to turn over a fresh leaf and embark on a detox plan!
Some may have overindulged in food and drink & let our exercise program slide, & got cooped up & depressed during the dark winter months. Whatever the reason, by early spring, few may be feeling optimal. Undertaking a detox now can help reset and put you in perfect form for the summer.
On an energetic level, spring is the ideal time for cleansing. In Chinese medicine, spring is linked with the element of Wood, which encourages us to try new things, a new course, new ways to commit to our total wellness. 
A gentle detox regime could be the perfect time and the perfect way to start feeling better fast.
Keep in mind this is not a quick fix but a jumpstart to maintain good health; you need to follow a sensible, realistic ongoing program of clean food and exercise. It's best to review your lifestyle, environment, home, and your mind and emotions; there is a mind-body integration going on in all of us. 
One of the most significant toxins in our lives is stress & a negative mindset or self-sabotage.
The good news is that slow and gentle detox does the trick.
Why Detox?
The world is incredibly toxic from the environment, our water, food, personal care products, and even our clothing. Recognize and accept that it is maybe impossible to avoid every single toxin, but you can prevent the worst from building up in your body.
Research indicates that there is a significant beneficial long-term effect for people with rheumatoid arthritis to detox.
Depending on your level of toxicity, you might find some of your health issues disappear.
GI issues, nausea, indigestion bloating could diminish as your liver gets back to optimum function.

Belching, bowel movements, gas, and cramping may go away if your flora returns to balance.

Fatigue, colds, blemishes, and puffy eyes could diminish when the 

lymphatic system

 is supported.

ENT congestion, sinuses, and nasal drip can disappear when your lungs are cleared

U

TI could clear up as your kidneys stop overworking
The detox experience can bring a marked increase in energy, clearer complexion, concentration, and improved memory and mood.
You should detox with the approval of your medical practitioner. 
Choose gentle detox during nonstressful times at home to work. 
As you do the gentle detox, your body may release toxins stored in your cells, so supporting the liver is vital as well as staying hydrated. 
AVOID THE FOLLOWING FOODS:
Not Organic 
Glyphosate (you can call food companies & ask if they test for this if they are non-GMO)
Dairy in the form of cow milk/cheese/butter/ice cream/etc.
Casein is the milk protein of cow milk/dairy products (no Whey as it's also from cow)
Wheat 
Gluten 
Soy
MSG (mono-sodium-glutamate)
CORN (is an excitotoxin)
Banana instead choose berries, apples
SUGAR keep to 21 grams total daily consumption
Focus on Adding These Foods and Activities:
Consume more green leafy vegetables
Eat organic produce
Healthy proteins
Drink lots of water, not carbonated 
Quality probiotic 
Yogi Detox tea
Exercise daily, yoga, walking 
Mediation 
Deep breathing
Journal
Listen to positive, upbeat music
Detox your mind
Get ample sleep
Epsom Sale baths
Add in some dry brushing five minutes before your shower or bath to stimulates the flow of lymph and promote good circulation. 
Clear the clutter
Look for healthy personal care products 
To keep motivated in your wellness journey: 
Read one page a day for total wellness of mind and body, learn and be empowered with the book: Healthy Living Everyday, Your Wellness Blueprint available on Amazon: http://bit.ly/HealthyLivingEveryday
Don't want to  miss the monthly live presentations then became a member & be empowered.
Take Charge of your health by joining Total Wellness Monthly Membership. 
Disclaimer: You should always speak with your physician before taking any medication or nutritional, herbal or homeopathic supplement, or adopting any treatment for a health problem. If you have or suspect that you have a medical problem, promptly contact your physician. Never disregard professional medical advice or delay in seeking professional advice. Information and statements regarding dietary supplements have not been evaluated by the Food and Drug Administration and are not intended to diagnose, treat, cure, or prevent any disease.
You can do this!
Your total wellness of mind and body are worth it because YOU are worth it!
Tags: detox, Nancy Guberti, springtime detox, total wellness, Total Wellness Empowerment, total wellness empowerment membership, weight loss