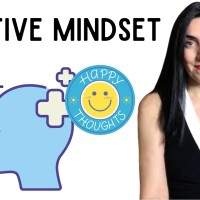 New Year, New You?
The first wealth is health. ~Ralph Waldo Emerson
Setup yourself up for success in your health and mindset.
When setting goals, we usually focus on the outcome instead of the process, but healthy goal setting is all about the process! Get started on setting healthy goals today! 
Reflect on your goals and determine if they are SMART ones: Specific, Measurable, Achievable, Relevant, and Time-bound?
Staying on track of your healthy lifestyle goals will help you live to your fullest! Commit to owning your best life by taking small steps each day. Enjoy your transformation.
Set yourself up for success: think about your health and life goals and write them down in a notebook. By writing them, you will help form them in your mind so you can more easily implement them into healthy habits. Remember that you don't need to be perfect, just healthier and happier!
Watch the video to get setup for success!
Need help with your goals? 
Checkout the bonus and resource page for this book located at
nancyguberti.com/healthylivingeverydaybonus
Tags: mental health, mindset, Nancy Guberti, NewYearsResolutions, Wellness