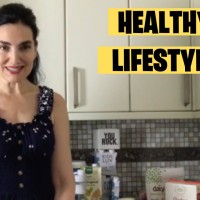 Life Lessons Learned in the Kitchen
The place where loved ones gather is the place to learn and share life long lessons. Now more than ever, your children can benefit from lessons learned in the kitchen.
To empower others to start implementing a healthy lifestyle at any age is invaluable. Here are a few lessons that you can teach in the kitchen. Teach your kids about math skills, such as measuring, counting, and determining events to make meals. Reading comprehension and problem-solving are needed to navigate cooking successfully. Throw in some creativity as you show them to think out of the box with gluten-free, dairy-free, corn-free, junk-free foods that are healthy and delicious. Being responsible, gaining self-esteem, cooperation, and teamwork are excellent social skills to blend in. Having your kids plan out menus and meal planning helps with strategizing. Did you ever think about all the lessons taught and learned in the kitchen? It's pretty cool, isn't it? Always mix in love, and your kitchen will be the best place to hang out now and in the future.
Watch the video and cook up some great ideas!
Be Happy! Make Healthy Choices today and Stay Healthy!
Grab my book Healthy Living Everyday on Amazon and get started!
If you want to reduce your inflammation, boost your immune system, learn natural ways to weight loss and optimize your health, listen now, ✅ Subscribe to the podcast to gain insight into boosting your health.
Follow on IG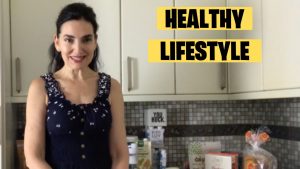 Tags: gluten free, health, healthy lifestyle, kitchen lessons, Nancy Guberti, nurtition, nutrition