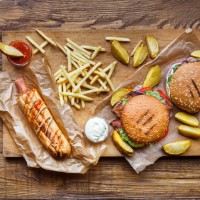 Think again; let this shed some light. Amongst rising concern about the highly toxic 'forever chemicals' that have been found in most drinking water and conventional food, major retail companies are taking steps to remove their products and packaging of these highly toxic PFAS, which is per- and polyfluoroalkyl substances.
In a first, The Home Depot and Lowe's committed to eliminating PFAS from carpeting and rugs.
Finally, retailers are starting to phase out these dangerous chemicals from food packagings, such as the takeout food containers and bakery bags, including Ahold Delhaize, Albertsons, Panera Bread, Trader Joe's, and Whole Foods. Also, Whole Foods prohibited several PFAS in personal care products, and Staples is restricting PFAS in textiles and furniture. The company, Ahold Delhaize, has the brands: Food Lion, Giant, Hannaford, and Stop & Shop. They have adopted their first-ever public policy aimed at eliminating the chemical classes of PFAS, ortho-phthalates, and bisphenols in food packaging for their private-label products.
When will that all be completed? Who knows, but awareness is the first step and then commitment to change.Retailers with the strongest safer chemical policies and practices have remained relatively constant over the past year. The companies that are leading the retail sector with their best practices for consumers are Apple, Target, Walmart, and IKEA.
Now, are you surprised about this?
Think about how this gets into your body and the forever chemicals impacting your health!
The worst performing evaluated retail sector, lagging behind others in public chemical safety policies and practices, were restaurants, with an F grade average for evaluated retailers are:
McDonald's (F)
Restaurant Brands International (F) (Burger King, Tim Hortons, Popeyes)
Starbucks (F)
Subway (F)
Yum! Brands (F) (Taco Bell, KFC, Pizza Hut, WingStreet)
Make Healthy Choices today and Stay Healthy!
Grab my book Healthy Living Everyday on Amazon and get started! http://bit.ly/HealthyLivingEveryday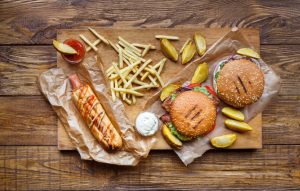 Tags: detox, Forever Chemicals, Functional Medicine, functional medicine testing