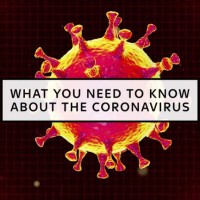 What are the symptoms, how it's transmitted, and thoughts on being prepared?
The coronavirus traced to the city of Wuhan in China has sickened thousands or tens of thousands resulted in the death of dozens so far, and caused the lockdown of several huge Chinese cities, including one city 600 miles away from Wuhan. Also, Hong Kong, Mongolia, and Kyrgystan have closed their borders with China.
The infection transmitted by droplets and usually requires being near someone infected. Transmission through objects is unknown. They are saying that this virus is new, with no natural immunity to it. The incubation period, which is the time before developing symptoms, is up to 14 days, but transmission may occur before symptoms are present. Symptoms include fever and dry cough, sometimes muscle aches, fatigue, and headache, and rarely diarrhea. After about one week, some develop difficulty breathing and need supplemental oxygen.
Given the high transmissibility, the long incubation period, and the fact that transmission can occur before symptoms appear, this virus can cause a severe epidemic or pandemic. Concerns include getting sick, being quarantined, and disruption of supply chains such as medications, food, and others. Wuhan is a hub of Chinese manufacturing.
Here's how you can prepare with some necessary measures, mostly in case of quarantine:
medications and supplements, you could not be without for one month
some appropriate personal protection like masks and silver spray to boost the immune system and assist in getting rid of bacteria/viral on contact
food, and other essential items at home in case of quarantine. Due to the 14 day incubation period, a quarantine would have to last longer than two weeks to be effective.
Other than in China, there are 35+ cases confirmed in 11 countries on four continents. Screening of airline passengers for symptoms is not a sufficient measure to prevent people from importing the disease. If they are in the incubation period, anyone they come into contact with can acquire the disease and pass it further before anyone develops symptoms.
One useful way to protect ourselves would be to optimize immune system function:
-get restorative 8-hour sleep each night
-if stressful circumstances come your way, use positive stress reduction strategies, meditation, gratitude journaling, and yoga. Work on reducing your stress to reduce your cortisol level since cortisol decreases your resistance to viruses.
-consider avoiding large gatherings
-when traveling on an airplane or public transporation; it's best to wear a mask 😉
-eat healthy foods, an exercise in moderation since overtraining reduces your resistance to viruses
certain foods boost the immune system, including chicken soup, garlic, and herbs
-supplement with a viral defense regime including Enzyme Defense on an empty stomach, then followed by a quality klaire probiotic, add in vitamin D, elderberry, olive leaf extract, oregano, odorless garlic supplements, and homeopathic remedies.
-keep a silver spray bottle with you, wash with silver soap, brush teeth with silver toothpaste since silver is a natural antibiotic.
-here are some essential oils to inhale not take internally; these oils assist the respiratory system.
Thyme, Oregano, Eucalyptus, Rosemary, Lavender, Sage
According to CDC:
Viruses are everywhere and you encounter them everyday.
The new coronavirus may have been transmitted to people from snakes, according to a genetic analysis. The snakes may have caught the virus from bats in the food market in which both animals were sold.
Common human coronaviruses
Common human coronaviruses, including types 229E, NL63, OC43, and HKU1, usually cause mild to moderate upper-respiratory tract illnesses.
These illnesses usually only last for a short amount of time.
Symptoms may include:
runny nose
headache
cough
sore throat
fever
a general feeling of being unwell
Human coronaviruses can sometimes cause lower-respiratory tract illnesses, such as pneumonia or bronchitis. This is more common in people with cardiopulmonary disease, people with weakened immune systems, infants, and older adults.
Other human coronaviruses
Two other human coronaviruses, MERS-CoV and SARS-CoV have been known to frequently cause severe symptoms. MERS symptoms usually include fever, cough, and shortness of breath which often progress to pneumonia. About 3 or 4 out of every 10 patients reported with MERS have died. MERS cases continue to occur, primarily in the Arabian Peninsula. SARS symptoms often included fever, chills, and body aches which usually progressed to pneumonia. No human cases of SARS have been reported anywhere in the world since 2004.
Transmission
Human coronaviruses most commonly spread from an infected person to others through the air by coughing and sneezing close personal contact, such as touching or shaking hands touching an object or surface with the virus on it, then touching your mouth, nose, or eyes before washing your hands rarely, fecal contamination
In the United States, people usually get infected with common human coronaviruses in the fall and winter. However, you can get infected at any time of the year. Most people will get infected with one or more of the common human coronaviruses in their lifetime. Young children are most likely to get infected. However, people can have multiple infections in their lifetime.
If you want to start taking supplements to boost your immune system against viral infections then grab the Coronavirus Immune Support Package based on latest research which includes 7 products: two specialized and powerful probiotics, immune boosting herbal supplement, specialized Vitamin C not derived from corn or containing glyphosate, amino acid to fight against viral infections, powerful Vitamin D, and special delayed response fatty acid auric acid.
Get your CoronaVirus Immune Support package before it's backordered and no longer available.
Only available for shipment in the United States.
Subscribe to my YouTube channel to get the Fact Filled Friday health news.
Grab my book Healthy Living Everyday on Amazon and get started! http://bit.ly/HealthyLivingEveryday
Tags: Coronavirus, Coronavirus supplement, Coronavirus treatment, Functional Medicine, treatment for coronavirus