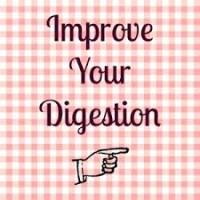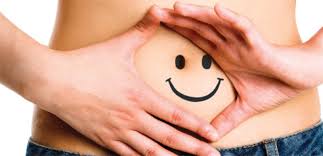 Optimal health and vitality starts in your digestive system so assisting it along the way is beneficial to the overall outcome. Keeping digestion quick and efficient as opposed to slow, and sluggish can be the difference with feeling great after a meal or experiencing acid reflux, belching, bloating, cramping and other GI issues.
Nine Steps to Better Digestion:
Drink water before, after and between meals as opposed to drinking with your meals. Adequate intake of water will aid in absorption of your nutrients and helps with elimination. Start drinking water in the morning upon awakening and thirty minutes before meals and an hour or two after each meal.
Avoid alcoholic drinks with your meals as they will dilute your digestive juices and slow down digestion. Obviously if you need some liquid intake to help swallow your food then take little sips of water.
Avoid heavy foods which can clog up your digestive process and make you feel sluggish and bloated.
Do not overdo fiber in one meal because too much of fiber without adequate water intake can cause GI discomfort, cramping and blockage.
Eat fresh vegetables and fruits whenever possible to gain the most nutrients; organic and non-gmo is most beneficial.
Restrict too much variety of foods in one meal. Instead, extend the variety over several meals. The goal is to keep the meals balanced.
Eat in a relaxed environment to reduce any stress as stress can shut down digestion.
Chew your food properly and take your time. Eating is the time to slow down and enjoy your nutrients while taking a well-deserved timeout from the regular routine of the day.
Adding in a quality probiotic and digestive enzymes on a daily basis aids in keeping your gastrointestinal tract healthy and improves digestion.  (I always recommend a high quality probiotic that is not sourced with milk, soy, maltodextrin. Click here to get your quality probiotics, once you register an account then search for these quality probiotics, for 5 billion good bacteria the Product Code is PRO-6  for 50 billion good bacteria the Product Code is: THY25  and for 150 billion good bacteria the Product Code is KTF6.)
P.S. Have more wellness empowerment to share with you…so never miss a beat by staying in touch here.
Be Empowered…Be Inspired…Be the Best You!
Take Charge of your health by joining Total Wellness Monthly Membership today. This is a proven system that keeps you moving towards your optimal health goals with weekly videos and action items. Love for you to join the Community!
Tags: bloating, digestion, Klaire, probiotic, weight loss