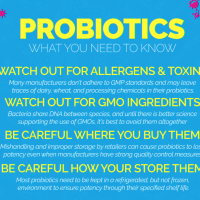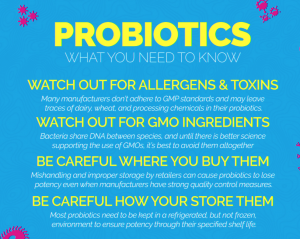 There are many questions about around probiotics and keeping them the freshest and most beneficial.
I've attached the following document for your awareness on how to handle and store your Klaire probiotic supplements.
When you make an investment into your health with these products, you should be educated on handling them.
Hope this Probiotic_HandlingPDF document serves you.
Happy tummy, happy life!
Probiotics are one of my favorite supplements to take on a daily basis and I never leave home without them.
Always recommend a high quality probiotic that is not sourced with milk, soy, maize, or maltodextrin.
 Click here to get your quality probiotics, once you register an account then search for these quality probiotics:
for 5 billion good bacteria the Product Code is PRO-6 
for 50 billion good bacteria the Product Code is: THY25  
and for 150 billion good bacteria the Product Code is KTF6.
Take Charge of your health by joining 
Total Wellness Monthly Membership
 today. This is a proven system that keeps you moving towards your optimal health goals with weekly videos and action items. Love for you to join the Community!
Disclaimer: You should always speak with your physician before taking any medication or nutritional, herbal or homeopathic supplement, or adopting any treatment for a health problem. If you have or suspect that you have a medical problem, promptly contact your physician. Never disregard professional medical advice or delay in seeking professional advice. Information and statements regarding dietary supplements have not been evaluated by the Food and Drug Administration and are not intended to diagnose, treat, cure, or prevent any disease.