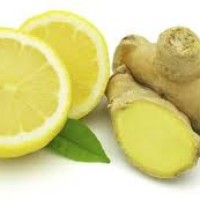 Starting in the new year right after all the holiday celebrations is a great time for a body cleanse and detox regime. For centuries by many cultures around the world, including Chinese and Ayurvedic medicine, detoxification has been the cleansing and nourishing of the body internally. The process would assist in removing toxins and then fueling the body with healthy nutrients to renew and achieve optimal health.
Our body can eliminate toxins through the skin, kidneys, liver, intestines, lungs,and lymphatic system. If any of these systems are overworked or compromised then toxins cannot be filtered out properly and every cell can be negatively affected.
A detox regime does not have to be invasive in any way. Instead, the most successful one is a regime that can be a lifestyle change incorporated on a daily basis.
Here are some DIY 'Detox' tips (aka 'Lifestyle Enhancements'):
Start the day with pure water and a squeezed lemon and/or apple cider vinegar
Continue to keep hydrated throughout the day with purified water
Eat several servings of vegetables with every meal
Try a green vegetable juice with 90% vegetable and 10% fruit
Add some ginger to your water
Explore the technique of  Oil pulling
Pamper yourself to a Foot baths
Meditate as holding on to negativity or negative thoughts is toxic in of itself
Breathe deeply
Dry body brush daily before showering
Exercise, walk, do yoga
Get ample sleep every night and go to bed in the same day that you woke up. Avoid stay awake for two days.
As always, you should talk to your medical doctor before trying new regimes.
Your health is worth it because You are worth the investment of your time and energy.
If you have not listened to my free Detox podcast then sign up for it today and be empowered to get rid of toxic buildup.
Here's to your future success.
This is your time. This is your year to reach your goals.
P.S. Have more wellness empowerment to share with you…so never miss a beat by staying in touch here.
Don't Miss Out...
Enter your name and email address to be empowered to live a healthier lifestyle!

We value your privacy and would never spam you
Tags: anti-aging diet, detox, Diet, Health Living, juicing, weight loss, Wellness